When your patients and caregivers call, they want to talk to a nurse and they don't want to wait.
Total Triage nurses average an answer rate of 32 seconds or less, giving your patients and caregivers near-instant access to clinical assistance when they need it most.
Impress your patients with fast, knowledgeable support at any time of day and during weekends and holidays.
AfterHours Triage Service
With our AfterHours Triage product, Total Triage offers premier clinical answering services as an alternative to traditional, nonclinical support. As a result, our clients see an increase in first call resolution and patient satisfaction, and a decrease in 911 calls and hospital readmissions.
The Total Triage App
Total Triage is an easy-to-use mobile application designed to be the ultimate handheld assistant for your field staff and quality control team. Complete with automated routing, recording, and reporting features, Total Triage gives you insight into valuable performance metrics while streamlining communication among your team and between nurses and their patients. With the benefits of real-time documentation, enhanced reporting, and automated call recording, you can rely on quality after-hours care for your patients and caregivers.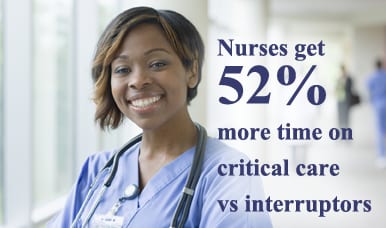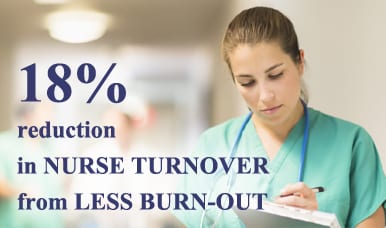 What Clients Are Saying
"Following the adoption of AfterHours Triage and Total Triage, we grew from 70 employees to more than 200 in three years. With Total Triage specifically, we've been able to cut spending on supplementary phone support by 60%.
"We were hesitant in the beginning. Adopting new technology can be tricky, but despite the initial hesitation, within just two weeks everything changed. The results were better than any of us anticipated. Our nurses can't imagine going back to life without Total Triage."
Alex, Chief Administrative Officer, Hospice in California Peninsula
"…I wanted to let you know how useful the Total Triage app was to me. The first thing I noticed on Friday morning with the office closed, was that I logged on to Total Triage and saw all available colleagues to help that day and how far away they were from me or each other. I actually got a tear in my eye that morning knowing our team was ready to roll with whatever came our way that day. It was reassuring to know that I had real-time information on patient calls, their locations, and the colleagues available to make visits during that entire time period."
Debra, Executive Director, Hospice in Arizona after responding to wildfire emergency